Meet one of our hard landscaping team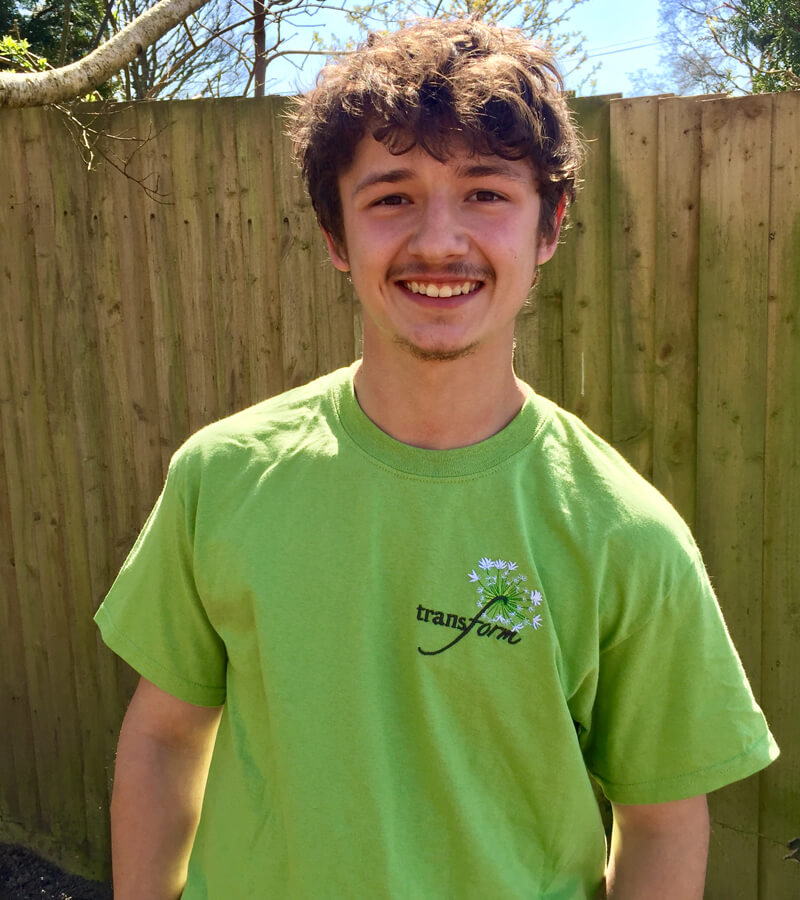 Say hello to Silas
Silas Scott, as well as having a very cool name, is a bright young individual who has been with Transform Landscapes for two years. Silas trained at Merrist Wood College and gained Level 3 in Landscape Construction.
We asked Silas what was the best bit of his job.
"I really enjoy brickwork and stonework. It is very creative aspect of hard landscaping and a new garden build. I find it really satisfying, especially when it is finished. There is nothing better than standing back to admire your craftsmanship."
In his spare time Silas focuses on his other love - football. He not only supports and watches his local team, Silas also finds the energy after a hard weeks work to take to the pitch himself to enjoy a game.