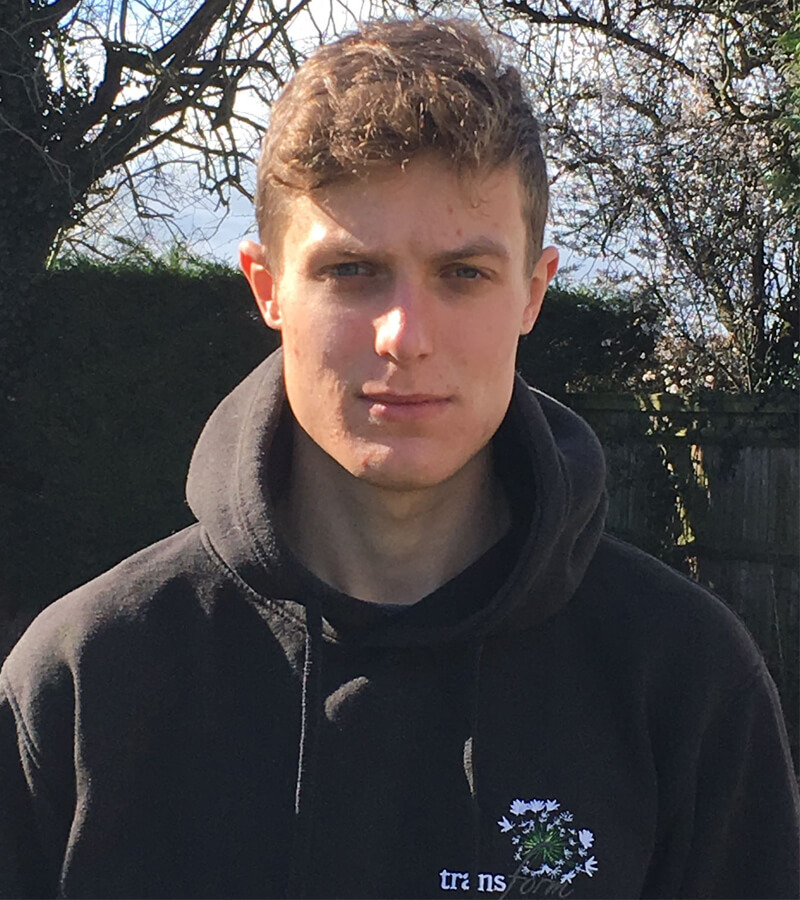 Say hello to Jack
Jack Floyd has been with Transform Landscapes for over a year. Jack trained at Merrist Wood and completed two summers of work experience before gaining employment with landscaping gardening.
Being young and full of energy it was no surprise when we asked Jack what's your favourite part of your job, he answered:
"I really like the hard graft. It is physically demanding and very satisfying."
Even though Jack loves hard graft he still finds the time to relax and enjoy holidays. Jack is full of beans (no pun intended) about his last trip to Amsterdam which he described as 'awesome'.